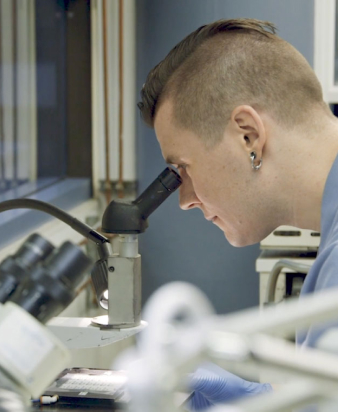 Who we are.
At its root, Fortive means strength—strength in numbers, strength in skills and perspectives, strength in our shared conviction to make an impact.
17,000
strong! Our diverse team spans more than 50 countries.
175
global locations in 50 countries.
2016
founded as a "Fortune 500 startup" in Everett, Washington.
Our Purpose
Essential technology for the people who accelerate progress.
We accelerate transformation in high-impact fields like workplace safety, engineering, and healthcare. We are committed to high-tech solutions and high-touch human impact. We give our all for engineers, scientists, frontline workers, and patients around the world.
Our Values
What we believe and work for.
We build extraordinary teams for extraordinary results.
We are more together, and we all have something unique to offer. We come together to solve problems no one could solve alone. We are fully committed to a strong and inclusive culture.
Customer success inspires our innovation.
We believe our most important breakthroughs are the ones that help our customers succeed. We break down barriers and forge new paths to world-changing innovations to move them forward.
Kaizen is our way of life.
We believe the next time can always be better. Our commitment to kaizen—continuous improvement—inspires us to keep growing and learning.
We compete for shareholders.
We are a force for good. We believe that prioritizing trust, sustainability, and positive impact creates long-term value for all of our stakeholders—our shareholders, our employees, our customers, and our communities.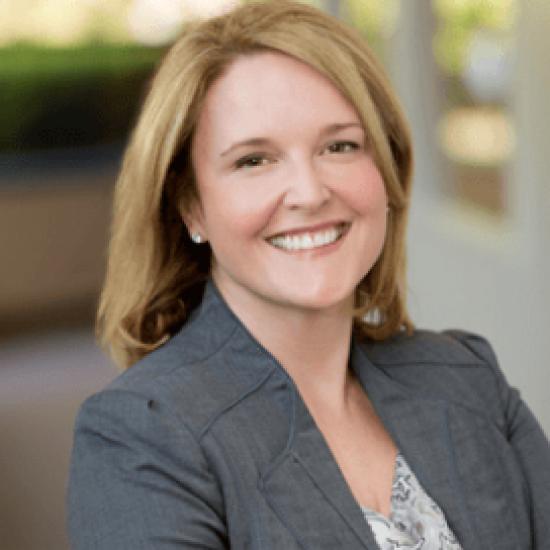 "Time and time again, the Fortive team proves that they are tougher, brighter, and more inspiring than any other."

Stacey Walker

Chief Human Resources Officer
Leaders
Inspiring leaders.
We're proud to have exceptional, forward-thinking leaders with diverse backgrounds and talents. And with our commitment to professional growth, you might just become one.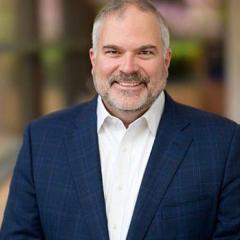 Jim Lico
President & CEO
As founding president and CEO, Jim drives Fortive's overall vision, drawing on more than two decades of deep experience at Danaher and General Motors.
Jim is deeply committed to the development of Fortive's people, in a dynamic culture of unending learning and growth. He joined Veeder-Root in 1996 as VP of Operations and quickly embraced roles of increasing responsibility. As Executive Vice President, he led test and measurement, transportation technologies, and industrial technologies as well as market expansion into China, Japan, India, and the Middle East.
Jim holds an MM in management from Northwestern University and a BS in operations management from the University of Michigan. He lives in Seattle, Washington, with his wife and three children and is a voracious reader.
"We talk about our say-do ratio. What is our ratio of the things we say, then go do? We want a high say-do ratio. Then it isn't just words, there are actions behind those words."
1996
joined Veeder-Root (now part of Vontier) as VP of Operations
10+
years leading test and measurement and industrial technologies as executive VP at Danaher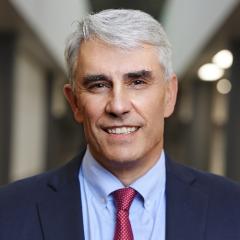 Chuck McLaughlin
SVP & Chief Financial Officer
Chuck leads Fortive's financial operations including financial planning, M&A, and capital allocation for strategic growth. He also serves as the executive sponsor of the Womxn's Alliance Leadership Council employee and friends resource group. 
Before becoming Fortive's founding SVP & CFO in 2016, Chuck served as group CFO of Danaher's $4.7B Diagnostics platform and Beckman Coulter Diagnostics. He played a key role in several major acquisitions, including IRIS International, MicroScan, Devicor, and Hemocue. He previously served as VP and CFO of Tektronix, where he led the integration of what is now the Fortive Business System into the company's financial planning and reporting functions.
Chuck holds an MBA from Willamette University and a BS in finance from the University of Oregon. He lives in the Everett, Washington area with his wife and enjoys golf, cross-country skiing, and basketball.
"We've established a great base from which we can move forward, and we're excited about what the next few years will bring. We've built a high-growth business with margins that are expanding and will continue to do so."
$80M
revenue growth in first job as CFO
2
college business programs in Oregon actively supported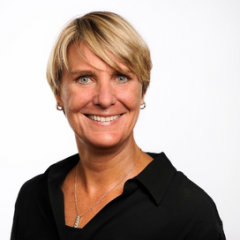 Tami Newcombe
President & CEO, Precision Technologies (PT) and Advanced Healthcare Solutions (AHS)
Tami leads Fortive's Precision Technologies and Advanced Healthcare Solutions segments, which together encompass 11 operating companies and 11,000 people globally and account for $3.5 billion in revenue. Known for her growth mindset and a customer-centric focus, she's an advocate for unlocking growth through the Fortive Business System (FBS) Growth Accelerator process for rapid innovation.
Before becoming Tektronix President in 2019 and a Fortive Group President in 2021, Tami served as Commercial President, leading the global go-to-market for the Tektronix organization. She previously held a variety of executive sales roles at Fortune 500 companies, where she was instrumental in developing new approaches to capture market transitions, including scaling with channel partners, and ultimately delivering customer business value through technology adoption.
Tami holds an MBA from Union College as well as Bachelor's degrees in electrical engineering and biomedical engineering from Syracuse University, where she was an accomplished Division I athlete and team captain. Tami and her husband live in the Bay Area. 
"I love coaching people and building high-performing extraordinary teams that are motivated to work together to tackle the toughest business challenges."
16
relocations throughout her career
4,014
miles biked across America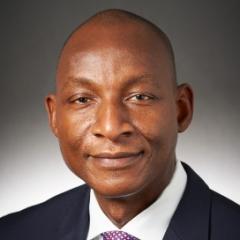 Olumide Soroye
President & CEO, Intelligent Operating Solutions
Olumide leads Fortive's Intelligent Operating Solutions segment. He brings a wealth of experience and expertise in executing software, data, analytics, and AI-advantaged strategies in connected digital workflows across multiple industries. He is also an ardent champion of the Fortive Business System as a potent driver of sustained profitable growth in our businesses.
Before joining Fortive, Olumide was managing director at CoreLogic, where he led the transformation of the company into a highly profitable growth engine through data-driven digital workflow innovation and strategic acquisitions. He previously served as SVP at QuinStreet, and focused on growth, product, and sales strategy in the technology sector as a partner at McKinsey & Company for over a decade.
Olumide holds a an MBA from Harvard Business School, JD from Loyola Law School, and a BSc in metallurgical & materials engineering from Obafemi Awolowo University in Nigeria. He lives in Seattle with his wife and four children.
Fortive's portfolio of industry-leading brands, its extraordinary team, and its exceptionally purposeful culture make it a tremendous platform for growth and positive impact on the world.
40+
sovereign nations visited (20% of all countries)
50+
corporations served as an advisor or executive in last 25 years
60
average number of books read each year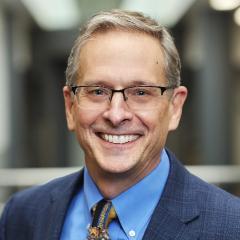 Pat Murphy
Executive Advisor
Pat has led Fortive's Advanced Healthcare Solutions segment and oversees our Europe, Middle East, and Africa (EMEA) and China regions, drawing on over 30 years of experience in industrial technologies to drive breakthrough innovation and performance. He also serves as co-executive sponsor of the Pride Across Fortive employee and friends resource group.
Before becoming a founding SVP at Fortive in 2016, he served as group president of automation at Danaher for 2 years. He previously spent 26 years at Emerson in roles of increasing responsibility including leading the motor and appliance components businesses, as well as 3 years as CEO of Nidec Motor.
Pat holds an MBA from St. Louis University and a BS in engineering from Cornell University. He lives with his wife in St. Louis, Missouri, where he has served multiple charitable organizations including the United Way, Rebuilding Together, and the University of Missouri. He is confident that he holds an all-time Fortive record, having participated in 7 different kaizen events during his 12-week immersion.
"I love working with the extraordinary team at Fortive. Our passion for innovation and our culture of continuous improvement set us apart."
30+
years of experience in industrial technologies
26
years at Emerson overseeing operations, sales, marketing, strategic planning, and business development
7
Number of kaizen events completed during his 12-week immersion into the company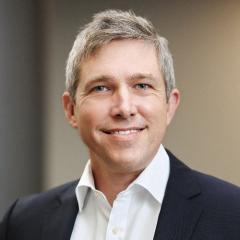 Jonathan Schwarz
SVP, Corporate Development
Jon is responsible for driving inorganic growth and value creation through M&A, investments, and partnerships, as well as overseeing our tax and treasury teams. He also serves as an executive sponsor of the ¡Viva! Latinx employee and friends resource group and is very involved in recruiting and onboarding new leaders to Fortive.
Before becoming Fortive's founding head of corporate development in 2016, Jon worked for 11 years at Danaher, where he played a key role in many transactions driving the company's transformation into a global science and technology leader. He previously worked in investment banking and began his career practicing corporate law. 
Jon holds a JD from Columbia University and an MA in international relations and BA in international studies from The Johns Hopkins University. He lives in Edmonds, Washington with his wife and three children and is currently learning about horses and how to help young soccer and baseball stars show up on time and in the right uniform.
"We're constantly seeking opportunities to accelerate our strategy and make Fortive better. It's an important way our culture of continuous improvement shows up and creates real value."
16+
years working in close partnership with Fortive's operating companies and leadership team
23
acquisitions, investments, and portfolio-shaping transactions completed since 2016 launch
$9B
value of transactions to accelerate Fortive's strategy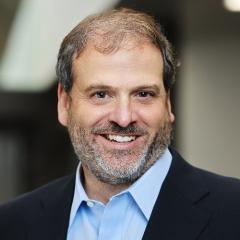 Read Simmons
SVP, Strategy
Read leads Fortive's strategy efforts, collaborating across operating companies and leveraging the Fortive Business System (FBS) to develop sources of profitable, sustainable differentiation and organic growth.
Before joining Fortive in 2021, Read was the president of Vista Consulting Group, where he led the firm's dedicated internal consulting organization and developed strategies to accelerate growth. He previously served as a partner at Bain & Company, where he led its private equity practice and technology, media, and telecommunications group.
Read holds a PhD in chemical engineering from the University of California, Berkeley, and a BS in chemical engineering from Stanford University. He lives in Austin, Texas, with his wife and family, and is currently studying astrophysics and quantum mechanics as part of his continued passion for learning about how the universe works.
"I'm excited to be working with our global team across Fortive to deliver the next generation of connected software-enabled workflow solutions to accelerate our customers' success and growth."
~20
years at Bain & Company, including 11+ as partner
2,500+
miles running or walking in the past year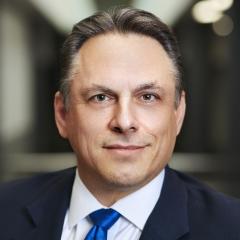 Peter Underwood
SVP & General Counsel
Peter leads Fortive's global legal organization, including integrity and compliance, governance, litigation, labor and employment, M&A, and intellectual property, and oversees environment, health, and safety (EHS) and sustainability. He also serves as co-executive sponsor of the Allies Across Fortive employee and friends resource group. 
Before joining Fortive in 2016, Peter served as VP, general counsel, and secretary at Regal Beloit. He was responsible for all legal activities and closed M&A transactions to help grow the company from $1.8B to nearly $4B. He was previously a partner at Foley & Lardner, specializing in M&A, securities, compliance, and corporate governance.
Peter holds a JD from Harvard Law School and a BA in international relations and Soviet studies from the University of Wisconsin, Madison. He lives in Duvall, Washington, with his wife and daughter. He is currently learning to fly an airplane.
"I'm extremely confident in our ability to achieve our sustainability vision, because our spirit of generosity and optimism and the Fortive Business System give us the tools to achieve it, and our purpose gives us the mandate to boldly pursue it."
6
months studying Russian language and culture at Moscow State University in Moscow, Russia
>100
M&A transactions in his career
2-4
horses at home at any given time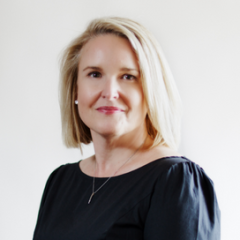 Stacey Walker
SVP & Chief Human Resources Officer
Stacey leads Fortive's people strategy, designed to accelerate the company's global business aspirations and shared purpose. Her focus on creating a strong and inclusive growth culture inspires us to create great employee experiences that attract and retain the world's best people empowered to do their best work.  Our talented team focused on innovation, a deep belief in better (the heart of the Fortive Business System) and delivering for our customers is work Stacey is deeply passionate about.
Before becoming Fortive's founding HR leader in 2016, Stacey spent 10 years at Danaher in several roles with increasing scope and complexity. She supported several operating companies within the industrial technologies and environmental segments of Danaher before being tapped to lead global talent management. Prior to this, she previously held HR leadership roles at Honeywell.
Stacey holds a BA in history and political science from the University of Windsor, Ontario Canada.
"Setting high expectations, big goals for ourselves and for our customers is critical to consistently building capability, confidence, and out-delivering. Through this work, we are living up to our shared purpose of accelerating progress in the world."
3
previous roles at different operating companies
7
podcast subscriptions (current favorites are Masters of Scale and Revisionist History)
4
books in "currently reading" stack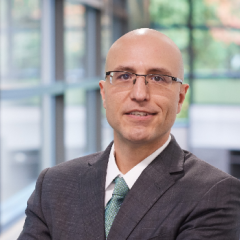 Chris Mulhall
Chief Accounting Officer
Chris leads Fortive's accounting and reporting functions with responsibility for global financial planning and analysis, accounting policies and procedures, external and SEC reporting, and management and performance reporting. He has deep experience with the Fortive Business System and a long history of driving continuous improvement throughout the company.
Before becoming chief accounting officer in 2019, Chris served as CFO of Sensing Technologies at Fortive. He previously held financial leadership roles of increasing responsibility with Danaher, 3M, and PwC.
Chris holds an MBA from the University of Connecticut, a BS in accounting from Central Connecticut State University, and is a certified public accountant. He recently moved to the Seattle area, where he and his family enjoy exploring the natural beauty of the Pacific Northwest.
"At Fortive, our strong and trustworthy financial systems enable extraordinary results and directly contribute to the value we create for our teams, customers, and shareholders."
4+
years as CFO of Jacobs Vehicle Systems, where FBS was originally pioneered
50+
Fortive kaizen events, spanning 7 operating companies
100+
performances playing live drums and percussion with rock and pop bands (including one at a Fortive Leadership Conference)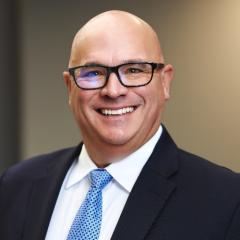 Victor Fetter
SVP & Chief Information Officer
Victor leads Fortive's IT organization and overall digital transformation strategy, with a focus on strengthening the company's innovation capabilities and competitive edge through forward-looking digital platforms and technologies. 
Before joining Fortive in 2020, Victor served as chief digital officer at Vertiv, a private-equity backed critical infrastructure provider. He previously served as CIO at LPL Financial, and Dell's online division.
Victor holds a BS in computer information systems and business administration from Spring Hill College. He is on the Oracle CIO advisory board and the Tricentis growth advisory board. He has served as a director of the Private Trust Corporation and on the board for three non-profit organizations. As an angel investor, Victor loves working with and learning from entrepreneurs.
"Fortive recognizes the power of technology to create deeper customer relations, facilitate growth, and accelerate innovation. I am honored to have the privilege of working with talented engineers who are focused on using advanced technology capabilities to deliver value."
25+
years using technology to strategically grow and transform global businesses
2021
inducted into the CIO Hall of Fame
10+
years of board service for community non-profits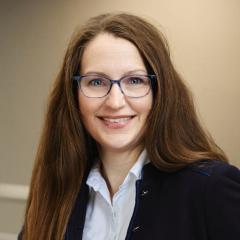 Kirsten Paust
SVP, Fortive Business System Office
Kirsten helps Fortive's operating companies drive performance and inclusion through deep adoption of the Fortive Business System (FBS) and oversees its continual evolution, with a focus on growth and innovation. She also leads Fortive's external innovation studio and Latin America business, and is co-executive sponsor of the Pride Across Fortive employee and friends resource group.
Kirsten originally joined Fluke in 2002 as a summer intern and has held leadership roles in marketing, sales, product, and general management at a number of operating companies. She was previously a consultant at Deloitte Consulting, specializing in new market entry and expansion strategies across a range of industries.
Kirsten was recently named to the Forbes CXO100 list and is an active contributor to industry groups focused on continuous improvement. She holds a BA in mathematics and economics from Whitman College and an MBA from Harvard Business School. She lives with her husband and two daughters in the Seattle area. She serves on the board of the Edmonds Community College Foundation and is working to improve her swimming on a local Masters team.
"We have an incredible foundation in the Fortive Business System, on which we have built strong tools for growth and innovation. We're creating more ideas, faster and better, that we accelerate through our proven development engine. This is really a testament to the power of FBS—continuously improving and striving for better performance."
100+
kaizens (too many to count!)
0
cups of coffee per day. Her energy is all natural!
Board of Directors
Industry-shaping expertise.
Our board members' collective experience and diverse viewpoints accelerate our impact.
Alan G. Spoon has served as Fortive's Chairman of the Board since 2016. In addition, he served as a Partner of Polaris Partners, a company that invests in private technology and life science firms, from 2000 to 2018, including as Managing General Partner from 2000 to 2010 and as Partner Emeritus from 2015 to 2018. Prior to his leadership role at Polaris Partners, Mr. Spoon previously served as president, chief operating officer and chief financial officer of one of the country's largest, publicly-traded education and media companies. 
Mr. Spoon is a member of the board of directors of Danaher Corporation, IAC/InterActiveCorp, and Match Group. In addition, he previously served as a director of Cable One, Inc., a public company, until February 2021.
Mr. Spoon's public and private company leadership experience gives him insight into business strategy, leadership, marketing, finance, corporate governance, executive compensation and board management, as well as trends in the internet and technology industries, acquisition strategy and financing, each of which represents an area of key strategic opportunity for Fortive.
Eric Branderiz has served on Fortive's Board of Directors since 2023.  Mr. Branderiz previously served as the Executive Vice President and Chief Financial Officer of Enphase Energy, Inc., a publicly traded semiconductor and renewable energy technology company, from 2018 through 2022.  As Enphase's Executive Vice President and Chief Financial Officer, Mr. Branderiz oversaw all finance, legal and corporate development functions.  Prior to joining Enphase, Mr. Branderiz served as Vice President, Chief Accounting Officer and Corporate Controller of Tesla, Inc., an automotive and renewable energy company, from 2016 to 2018 and in various senior roles, including as a Senior Vice President, Chief Accounting Officer and Corporate Controller of SunPower Corporation, from 2010 to 2016.  Prior to joining SunPower, Mr. Branderiz served in various senior roles with Knowledge Learning Corporation, Spansion, Inc. and Advanced Micro Devices.  Mr. Branderiz is a Certified Public Accountant in California and received his bachelor's degree from the University of Alberta.
In addition to his deep knowledge and experience with innovation and disruptive technology, hypergrowth, as well as deep experience with the sustainable energy and semiconductor sectors, Mr. Branderiz brings extensive expertise in financial operations, accounting and financial reporting, mergers & acquisitions, capital markets, risk management, legal operations, ESG and corporate governance.
Daniel L. Comas has served on Fortive's Board of Directors since 2021. Mr. Comas currently serves as an advisor to Danaher and is an adjunct professor at Georgetown University. He previously served as Executive Vice President of Danaher Corporation, a global science and technology company, from April 2005 through December 2020, including as CFO through December 2018. Mr. Comas joined Danaher in 1991 and served in various roles over his tenure, with responsibilities ranging from corporate development and treasury to finance and risk management.
Mr. Comas holds a Bachelor's degree in Economics from Georgetown University and a Master's degree in Business Administration from Stanford University.
Mr. Comas brings deep expertise in finance, strategy, corporate development, capital allocation, accounting, human capital management and risk management. Through his extensive leadership experience at Danaher, he brings direct understanding of the principles of the Fortive Business System and our culture of continuous improvement.
Sharmistha Dubey has served on Fortive's Board of Directors since 2020. Ms. Dubey previously served as the CEO of Match Group, a publicly-traded provider of global dating products, from 2020 to 2022, overseeing growth for the portfolio of brands including Tinder, Match, Meetic, OkCupid, Hinge, Pairs, PlentyOfFish, and OurTime. In addition, Ms. Dubey pervious served in various other senior leadership positions at Match Group from 2006 to 2020, including as Match Group's President, COO of Tinder, President of Match Group Americas, Chief Product Officer of Match, and Chief Product Officer and EVP of The Princeton Review.  
Ms. Dubey is also a member of the board of directors of Match Group, Naspers Limited, and Prosus N.V.  
Ms. Dubey holds an undergraduate degree in Engineering from the Indian Institute of Technology and a master's degree in Engineering from Ohio State University.
Ms. Dubey's qualifications to sit on the Board include extensive experience and leadership in operation, innovative product development, competitive strategy and marketing in the technology industry. She also has significant experience in data privacy, human capital management, scaling new technologies into new markets, and executing portfolio and investment strategies.
Rejji P. Hayes has served on Fortive's Board of Directors since 2020. Since 2017, Mr. Hayes has served as Executive Vice President and Chief Financial Officer of CMS Energy Corporation (NYSE: CMS), a publicly traded electric and natural gas company. As CMS Energy's Chief Financial Officer, Mr. Hayes oversees all treasury, tax, investor relations, accounting, financial planning and analysis, internal audit services, supply chain, facilities, fleet, corporate safety, and mergers and acquisitions for CMS Energy Corporation. Mr. Hayes also previously served as Chairman of the Board of EnerBank USA®, a former CMS Energy subsidiary and nationwide provider of home improvement loans. Prior to joining CMS Energy Corporation, Mr. Hayes served as the Chief Financial Officer of ITC Holdings Corp, a publicly traded electric transmission company, from 2014 to 2016 and as its Vice President, Finance and Treasurer from 2012 to 2014. Prior to joining ITC Holdings Corp., Mr. Hayes held strategy and financial leadership roles for Exelon Corporation, Lazard Freres & Co., and Banc of America Securities. 
Mr. Hayes holds a bachelor's degree from Amherst College and a master's degree in business from Harvard Business School.
In addition to his strong knowledge of the power and energy sector, Mr. Hayes brings extensive experience in finance, capital markets, accounting and financial reporting, valuation, mergers & acquisitions, risk management, ESG and regulatory matters, and corporate governance.
Wright L. Lassiter III has served on Fortive's Board of Directors since 2022. Mr. Lassiter is currently CEO of CommonSpirit Health, a non-profit, Catholic health system operating over 140 hospitals and over 1,500 care sites across 21 states. 
Prior to joining CommonSpirit Health in 2022, Mr. Lassiter was President and CEO of Henry Ford Health System from 2014 to 2022 and CEO of Alameda Health System from 2005 to 2014. Mr. Lassiter is also the chair of The American Hospital Association (AHA) Board of Trustees, serving as the top-elected official of the AHA Board, a national organization that represents America's hospitals and health systems to advance health in America. In addition, Mr. Lassiter is a director of Quest Diagnostics, a publicly traded diagnostic information services company, as well as a member of its Audit and Finance Committee and its Quality and Compliance Committee, and the lead independent director of DT Midstream, a publicly traded energy company, as well as the chair of its Corporate Governance Committee, a member of its Environmental, Social and Governance Committee, and a member of its Organization and Compensation Committee. 
Mr. Lassiter has extensive executive experience in leading-edge health services as well as executive management experience in innovation, strategic planning and execution, governance, finance, and community service.
As Fortive's founding President and Chief Executive Officer, Jim Lico drives Fortive's overall vision, drawing on two decades of deep experience at Danaher.
Jim joined Danaher in 1996 as Vice President Operations of Veeder-Root in Altoona, Pennsylvania, and was tapped for roles of increasing responsibility before being appointed Danaher Executive Vice President in 2005. During his tenure at Danaher, Jim had oversight at various times of each of the businesses that was separated from Danaher into Fortive, and played a key role in market expansion into Asia and the Middle East. He has broad operating and functional experience with Fortive's businesses, the Fortive Business System, capital allocation strategies, acquisitions, marketing and branding, and leadership strategies. He served as a member of the Board of Directors of NetScout Systems from 2015 to 2018.
Jim holds a BS from the University of Michigan and a Masters in Management from Northwestern University. He lives in Seattle with his wife and three children.
Kate D. Mitchell has served on Fortive's Board of Directors since 2016. Since 1997, Ms. Mitchell has served as a partner and co-founder of Scale Venture Partners, a Silicon Valley-based firm that invests in early-in-revenue technology companies. Prior to her current role, she served with Bank of America, a multinational banking and financial services corporation, from 1988 to 1996, most recently as Senior Vice President for Bank of America Interactive Banking. She currently serves on the boards of directors of SVB Financial Group, Silicon Valley Community Foundation and other private company boards on behalf of Scale Venture Partners. 
Ms. Mitchell has over 35 years of extensive experience in the technology industry, with a focus on innovative software and technology markets. In addition, she has deep experience as a director, investor, and senior executive in the areas of business management and operations, finance, financial reporting, risk management, investment and acquisition strategy, and executive compensation.
Jeannine P. Sargent has served on Fortive's Board of Directors since 2019. Ms. Sargent has served as an operating partner of Katalyst Ventures, an early-stage technology venture fund, since 2018. She has also served as a senior advisor at Generation Investment Management and Breakthrough Energy Ventures, investment ventures focused on sustainable innovation, since 2017 and 2018, respectively. From 2012 until 2017, she served as president of Innovation and New Ventures at Flex, a leader in global design and manufacturing. Prior to joining Flex, Ms. Sargent served as the CEO at Oerlikon Solar, a thin-film silicon solar photo voltaic module manufacturer and a wholly owned subsidiary of Oerlikon, a publicly-traded Swiss company, and Voyan Technology, an embedded systems software provider. Ms. Sargent is a director and corporate governance and nominating committee member of Synopsys, a publicly-traded electronic design automation company, and the lead independent director and chair of the nominating and governance committee of Proterra, a commercial vehicle electrification technology company. From 2017 to 2020, Ms. Sargent was a director at Cypress Semiconductor Corp, serving on the compensation and nominating and governance committees. She also currently serves on several investment and advisory boards and is on the board of trustees at Northeastern University.
Ms. Sargent holds a bachelor of science in chemical engineering from Northeastern University and certificates from the executive development programs at the MIT Sloan School of Management, Harvard University and Stanford University and CERT certificate of cyber risk oversight from National Association of Corporate Directors in conjunction with Carnegie Mellon University.
Ms. Sargent has over 30 years of experience encompassing leadership, operations, marketing and engineering roles with a diverse mix of high technology hardware and software companies across multiple industries. In addition, Ms. Sargent has significant experience with development and global launch of disruptive technology, executing investment and acquisition strategies, corporate governance, cybersecurity, sustainable innovation and executive compensation.